True measure of contribution of an institution to the society and nation is the achievements of its alumni . Our alumni contributed in a great way towards the cause of nation building and by virtue of their bold vision & innovative skills have made their presence felt in all parts of the world. Let us Build Bridges Across Alumni and contribute in terms of money & expertise to help our Alma Mater in its pursuit of excellence in teaching & research.
Read More
Donations to PEC
Friends, I am posting below the message of the Director PEC to the PEC  students which is self explanatory. Let us contribute generously for the help of needy PEC students who are finding it difficult to pay their fee for the next semester due to Covid 19 crisis. Thanks and regards KK VOHRA Dear students: I have received several emails from many of you requesting a reduction in fee for the forthcoming semester. There are two kinds of emails. A small number explaining loss of income of their parents due to Covid or otherwise and hence trying to find out if there are ways for them to continue their education at PEC. A much larger number suggesting that due to Covid, due to economic downturn, due to online education, etc., the institute should reduce its fee. I am sure some of these students also have personal financial difficulties. Unfortunately, we too are going through a serious financial crunch. As you would undoubtedly be aware that there is a serious economic downturn over the last few months, and the situation will only slowly improve over the next few months. This has dented government's tax collections and at the same time, they have had to increase their allocation for public health as well as to support populations very seriously affected by it. And hence the budgetary allocation for all other activities has taken a serious hit. Our grant from the government is expected to go down by a whopping 30 percent or more compared with last year. On the income front, we are without the first semester tuition of the incoming batch, since their admissions are likely to happen only around 1st January. So we really do not have the ability to reduce tuition across the board this semester. Of course, it would be against the ethos of PEC, if someone is unable to continue studies for the reason of affordability. We have initiated a Covid Emergency Fund. We are seeking contributions from all stake holders, including our alumni and faculty members. As a leader, I would be failing in my duty to seek funds without making a contribution myself. I would contribute to this fund sufficient amount to support at least one student. I have also heard from some of my faculty colleagues who are planning to do so. I have also talked to a few alumni who have promised help. We must believe that we are in it together and must provide all support to everyone who needs that support. Sending a large number of emails essentially blocks my email and compromises my ability to govern. So first of all, I request each one of you to stop sending me emails on this issue. Receiving such a large number of emails also means that I won't be able to read all of them, and some of them may be from students who genuinely need our support. They will miss out on this support just because their email could not be read. Next, those who do have genuine financial difficulties, please see what is the best you can do. Can you get a bank loan. Is it only a cash flow issue, and will giving an additional couple of weeks for payment will help. Will you be able to pay part of the fee. Basically, we will have limited resources from alumni and other donations, and if everyone is honest about their needs, we may be able to support them. But if people ask for everything just for the sake of saving some money for their parents, then we will not be able to support even genuine cases. Finally, I know many of you come from families who can afford to not just pay your tuition and other charges, but additionally make a gift to support your class fellows. I would encourage each one of you to have a discussion with your parents and see if your parents can contribute to Covid Emergency Fund. No amount is small. Even small contributions by a large number of people become a significant amount. Here is the link to making a donation: https://pec.ac.in/donations/make-payment ICICI payment gateway has waived all charges for us, and every paisa that you contribute comes to PEC and will be used for this purpose. Please select "Covid Emergency Fund" for the donation. In case of any difficulty, please contact Dean of Alumni Relations, Prof. Divya Bansal, whose email is in CC above. Later in the semester, we will be publishing an account of this fund. How many people contributed how much money and how many students could get support out of it. We will be listing the students who were supported. I understand that some of you will feel uncomfortable with this list, but remember, we are supposed to give out this information under RTI anyway, and one of the ways we can ensure better targeting of this limited support is to be as transparent as possible in our selection. Best wishes to all, -dheeraj -- Dheeraj Sanghi Director, PEC Chandigarh Email: director@pec.edu.in (Not pec.ac.in) For appointments: padirector@pec.edu.in
Recent News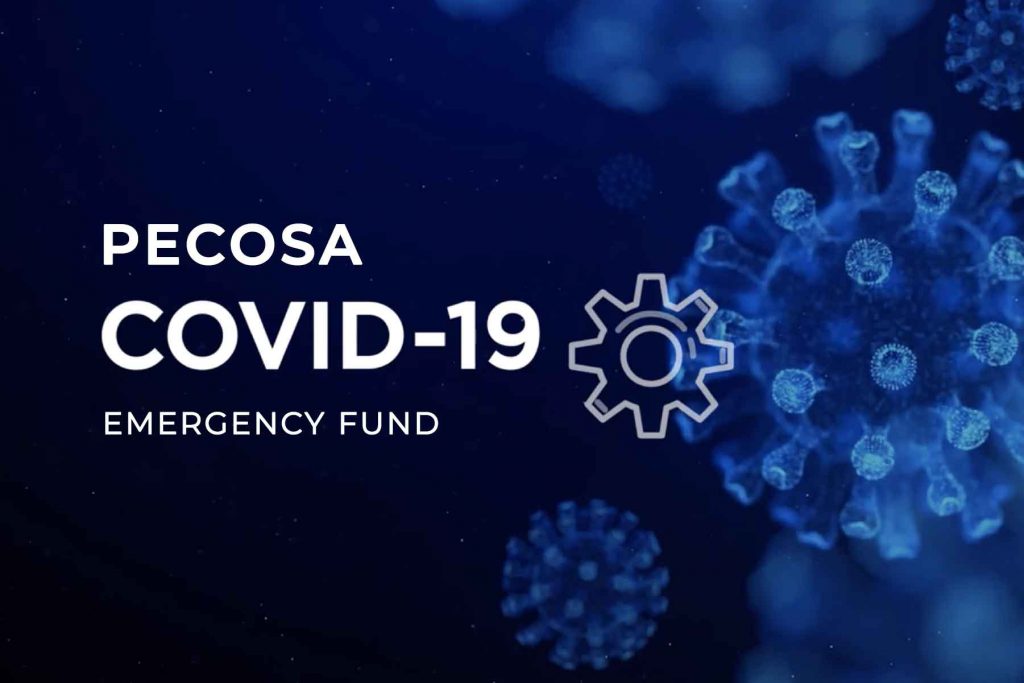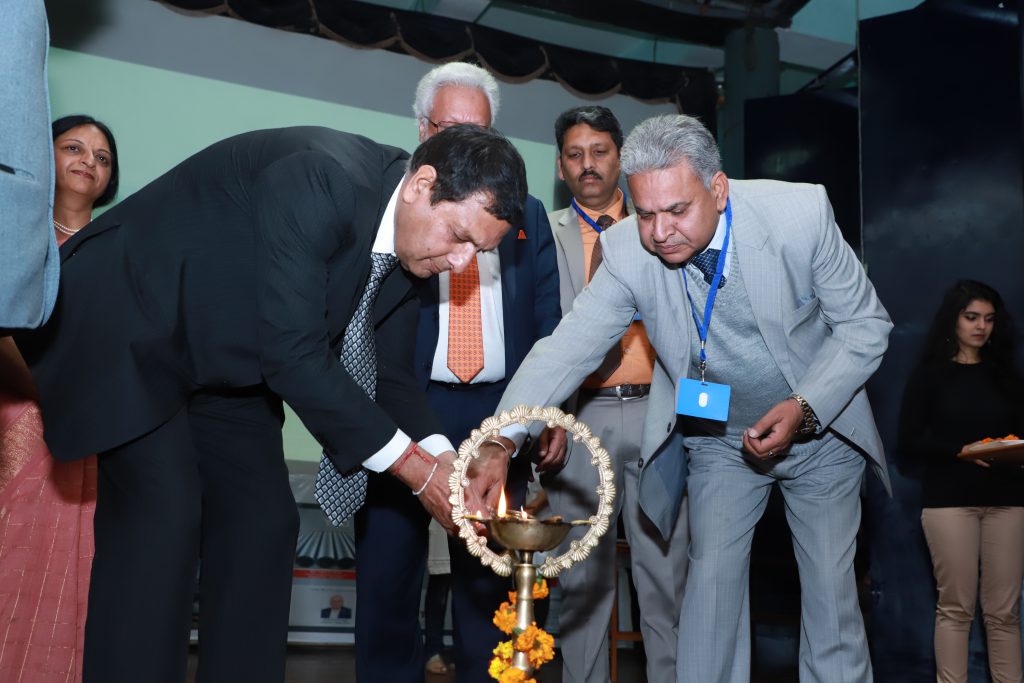 Shalabh Kumar Shali
B.Tech 1969, Electronics & Communication Engineering
In 1975 he founded the AVG Group of Companies, which designs and manufactures electronic components and products used in variety of industries such as automation and telecommunications. With headquarters in Chicago, AVG Group has operations all over the world. Life Made Ezee Technologies, Pvt. Ltd. is a division of AVG Group that provides home automation solutions in India, and is based in Bangalore, India. All these products are manufactured in USA and sold worldwide. Additionally, Kumar has served as president or CEO of Circuit International Incorporated, Microfast Controls Corporation, Electronic Support Systems, PEC Reliance, Lika Tandy Corporation, Mc Technologies, and Hi-Tech Systems Corporation. Kumar has also been employed with Nanofast Incorporated and National Controls Corporation. Subsequently, Kumar founded the National Indian American Public Policy Institute (NIAPPI), a think tank focusing on issues relevant to Indian Americans. In 2013, NIAPPI and Kumar took Chairwoman of House Republican Conference Cathy McMorris Rodgers, Congressman Aaron Schock, and Congresswoman Cynthia Lummis to visit the then-Chief Minister of the Indian state of Gujarat and future Indian Prime Minister Narendra Modi and invite him to the United States. This Congressional visit, which came at a time where Modi was banned from entering the United States, ended his isolation from U.S. lawmakers and helped Modi establish relationships with US lawmakers. In 2014, Kumar worked with the National Republican Congressional Committee (NRCC) to encourage Indian Americans to run for office and get involved politically. He was also named Chairman of the Indian American Advisory Council for the House Republican Conference. In July 2016, Kumar became a public supporter of the Republican candidate Donald Trump's candidacy in the 2016 Presidential Election, emerging as one of the biggest donors. Kumar cited Trump's stance on Pakistan and Muslims, namely Trump's plan to profile Muslims. Shalabh Kumar, in his capacity as chairman of Indian American Advisory Council of Trump, created the 'Ab ki Baar Trump Sarkar' campaign which went viral instantly gathering over 2 million views in the first week. Shalabh Kumar became a sensation overnight on social media and TV & print media. He ran multiple digital ad campaigns in favour of Trump through video & social content targeting Indian-Americans and undecided voters in the battleground states. In August 2016, Kumar was named Chairman of the Indian Advisory Board for the Trump campaign. In this capacity, he designed the "Abki bar Trump Sarkar" ("This time, Trump government") campaign to sway Hindu/Indian voters. Borrowing the slogan popularized by Indian Prime Minister Narendra Modi in his 2014 campaign, the campaign ran an ad featuring Donald Trump speaking in Hindi and stating his love of India and Hindu people.
Kalpana Chawla
1982, Aeronautical
Kalpana Chawla (March 17, 1962 – February 1, 2003) was born in Karnal, India. She was thefirst Indian-American astronaut and first Indian woman in space. She first flew on SpaceShuttle Columbia in 1997 as a mission specialist and primary robotic armoperator. In 2003,Chawla was one of the seven crew members killed in the Space Shuttle Columbia disaster.Kalpana Chawla was born in Karnal, India. She completed her earlier schooling at Tagore BaalNiketan Senior Secondary School, Karnal and completed her Bachelor of Engineering degreein Aeronautical Engineering at Punjab Engineering College at Chandigarhin 1982. She movedto the United States in 1982 where she obtained a Master of Science degree in aerospaceengineering from theUniversity of Texas at Arlington in 1984. Determined to become anastronaut even in the face of the Challenger disaster, Chawla went on to earn a second Mastersin 1986 and a PhD in aerospace engineering in 1988 from the University of Colorado atBoulder.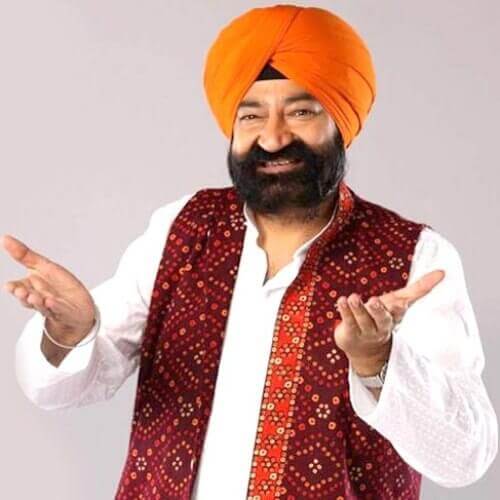 Jaspal Singh Bhatti
B.Tech 1978, Electrical Engineering
Jaspal Singh Bhatti (3 March 1955 – 25 October 2012) was an Indian television personalityfamous for his satirical take on the problems of the common man. He is most well known forhis television series Flop Show and mini capsules Ulta Pulta which ran onDoordarshan,India's national television network, in the late 1980s and early 1990s. He was also known asthe "King of Comedy".In 2013, he was honoured with the Padma Bhushan (posthumously), India's third highestcivilian award.Born on 3 March 1955 at Amritsar, Bhatti graduated from Punjab Engineering College,Chandigarh as an electrical engineer. Bhatti married Savita Bhatti on 24 March 1985, and hasa son, Jasraj Bhatti, and a daughter, Raabiya Bhatti. His Wife Savita Bhatti was chosen in2014 Elections as a Candidate of Aam Aadmi Party from Chandigarh, but she opted out.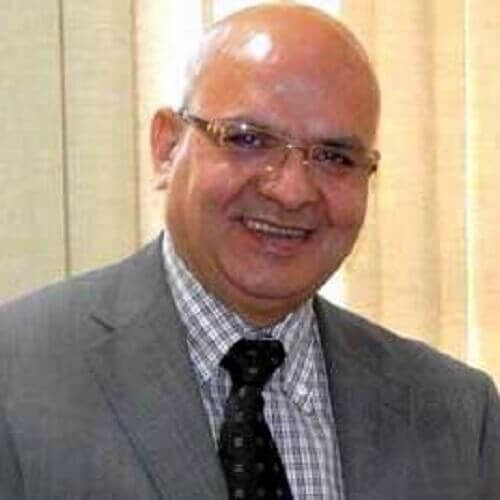 Mr. Arvind Bali
B.Tech 1982, Mechanical Engineering
Director & CEO, Videocon Telecom and Connect Broadband ARVIND BALI as DIRECTOR & CEO currently heading Videocon Telecom in its maiden journey of becoming the most admired brand with enriching lives of millions & guiding the organization to ride the next wave of telecom growth in India. Videocon Advanced Communication Lab was established by QTL (Connect Broadband & Videocon Telecom) at PEC Electronics and Communication Department. The prestigious lab facility in the institute was inaugurated by our alumnus Mr. Arvind Bali. An accomplished BUSINESS LEADER with 30+ year's expertise in management of various business streams ranging from TELECOM, PLANT & OPERATIONS, MANUFACTURING & UTILITIES with globally respected outcomes. He possesses capabilities of transforming under-performing organizations with powerful analytical skills, potent communication capability & strategic vision.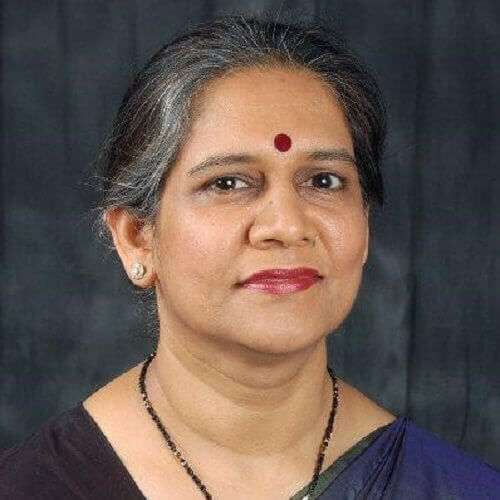 Pamela Kumar
1983, Electronics
Incubating "CLOUD COMPUTING INNOVATION COUNCIL" Pamela completed her Bachelor of Engineering from Punjab Engineering College in Electronics & Electrical Communication & her Master's degree in Electrical Engineering from Rutgers University, USA. She has also completed her Executive Program in Management in the Indian Institute of Management, Bangalore, India. She was the first ever appointee from India in the IEEE Standards Association – Board of Governors, as the Member at large for 2011/12. She also held the position of Chair for IEEE Computer Society and Chapter Coordination & membership development for the IEEE Bangalore Chapter. Pamela brings with her an experience of 27+ years in the semiconductor, computers and communication industry. She holds 3 patents in the area of networking accelerators. Prior to TI, she worked with C-DOT in Bangalore and at AT&T, Bell Labs in USA. Since February 2013 Pamela has been working on incubating the CLOUD COMPUTING INNOVATION COUNCIL of India as an open forum to bring together technology experts across industry, Academia and Government to collaborate and innovate around Cloud Computing Technologies to enable rapid deployment of cloud computing as well as accelerate the emergence of the Indian ecosystem as a global leader. From June 2007 to Feb 2013, Pamela held various positions in the IBM India Systems and Technology (STG) Lab. As Director of the Technology & Semiconductor Lab and later the Storage and Networking lab she helped establish globally integrated labs working on cutting edge technology and product development in the areas of nanotechnology, processor & ASIC technologies as well as mid-range and high-end scale-out NAS storage and FCoE networking solutions. Prior to IBM (1999 – 2007), she held various positions at Texas Instruments (TI) India.
Praveer Sinha
Btech 1984, Electrical
Praveer Sinha is the CEO & Managing Director of Tata Power Delhi Distribution Limited (TATA Power-DDL) a Public Private Partnership (Joint Venture) of Tata Power and Government of National Capital Territory of Delhi. Mr. Sinha has nearly 34 years of experience in Generation and Distribution sector. He has been responsible for developing and setting up Greenfield and Brownfield Power plants in India and abroad. Apart from this, he has actively contributed in bringing about huge socio-economic development and empowerment programs for youth and children in these project sites. He is a proud recipient of : • Adjudged CEO OF THE YEAR in 2013 and 2015. • Honoured at 'India Power Awards-2015Best State Power Utility Awards-2016, Asian Power Awards 2016. • National Award for Promotion/ Facilitation of Roof Top Solar Programs TPDDL works towards promotion of Distributed Energy resources including Roof Top solar projects, Energy Storage programs, Automated Demand Response and Electric Vehicle charging systems, applicable both in the urban and rural environment. Under Mr. Sinha's leadership, TPDDL is ranked 61st amongst 100 Best Companies to Work for in India; also declared 2nd Best in Energy, Oil and Gas Industry, Bestowed by GPTW. TATA Power-DDL has received National Award for adopting Effective cost Management Techniques, Bestowed By: 11th National Award for Excellence in Cost Management, Social Responsibility Award in Platts 2014 Global Energy Awards. and "National Award" for Innovative Training practices : 2013 -14 instituted by Indian Society for Training & Development (ISTD) among several other. Mr. Sinha is also a member of prominent committees for reforms in Power Sector like 'Committee on Financial Viability and Restructuring of Discoms' and 'Committee to Review the National Electricity Policy', Member of the Apex Committee on National Smart Grid Mission, etc. He has been unanimously elected as the Chairman and Director of the Smart Utilities Group (SUG) and a India Smart Grid Forum respectively, which promotes the Vision, Direction and Focus to address challenges in improving the performance of Distribution Utilities by adoption, assimilation and deployment of state-of-the-art technologies which are scalable in the Indian context.
Rajinder Kumar Kaura
Btech 1973, Electrical
Er. Rajinder Kumar is the driving force of Bergen Group of Companies. Having vast experience & expertise in the field of electrical and electronics, he is an alumni of Punjab Engineering college and NORAD. Presently he is the Chairman cum Managing Director of Bergen Group of Companies and has 30 years experience in Sales and After Sales of Capital Machinery in the field of PCB and PCB Assembly & New Project Implementations. Mr. Kaura has 15 years experience in Power Sector, expertise in BOS for complete Solar Farms, Rural Electrification - designing as well as installation and commissioning. He is professionally Affiliated to different companies- SESI(Solar energy Society of India)-Vice President, IPCA(Indian Printed Circuit Association)-Past President(2002-2004), Founded EDCI(electronic Designer's Council of India) and Patrons of EDCI events, Promoter Director- Electronic Skill Development Council in Electronics Sector & a Member Executive of –ELCINA. He is having big contribution in setting up industry in the field of- Electronics(Nokia, Bharti Telecom, Videocon), Solar(Indosolar, Moser Baer, Emmvee Solar), Automobile Industry(Continental, Bosch) & Smart Card Industry(MSP, APK identification). His major social contribution was with the help of NORAD, village electrification for more than 35 villages in J & K, Madhya Pradesh & Uttar Pradesh.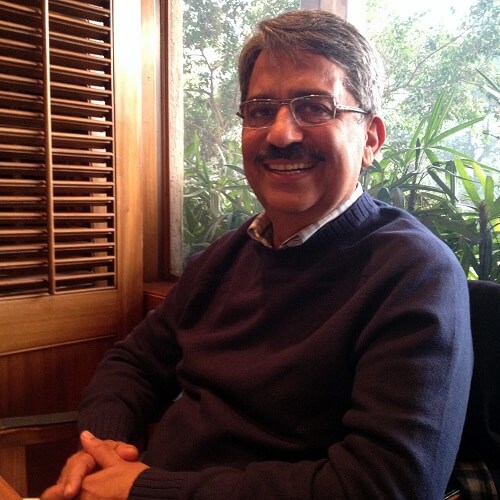 Rakesh Sharma
MBA 1978, Management
Rakesh Sharma superannuated from Philips as Sr. Director in April 2015, after a career spanning 35 years in India and overseas. At Philips key roles have been Global Head of Marketing for two business unitsbased in The Netherlands, Head of the Domestic Appliances Business; Head of Strategy, New Business Develop-ment and Mergers &Acquisition in India. Since superannuation he has worked as consultant with Philips on the demerger of the company, currently working with TERI as Advisor – Innovation, Ventures & Business Developmentand with PEC University of Technology, Chandigarh as Consultant - Centre of Excellence in Industrial & Product Design, and on the Advisory Panel for Design Innovation, Ventures & Startups. Education, Training: MBA – University Business School, Punjab University - 1978 BE, Mechanical Engineering – University of Technology (Punjab Engineering College), Chandigarh - 1976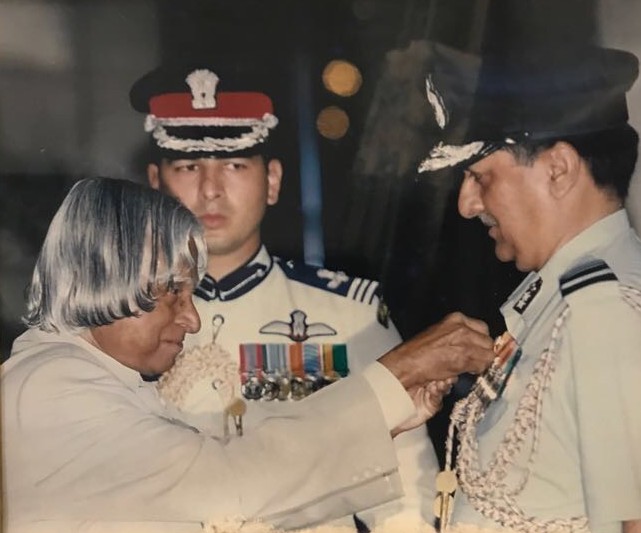 Rakesh Yadav
BE 1970, Aeronautical
Air Vice Marshal (Retd) Rakesh Yadav , an alumnus of 1970 batch of Aeronautical , was commissioned in IAF in Jul 71 in Aeronautical Engineering (Mechanical) branch .He was allocated Russian fighters stream and over years became one of most experienced officer of MiG 21 fleet.Commencing from Engineering Officer of 4 Sqn , he was part of Foxbat 3 Mach MiG 25 induction team .His main assignments include Senior Engineer of a front line fighter - 3 Sqn,Chief Engineering Officer of forward most fighter base ,Stn Cdr Highground Chandigarh and Principal Director of entire Russian fleet of IAF etc . For his meritorious services he was decorated twice by Hon'ble Rashtrapati with AVSM n VSM besides numerous commendations .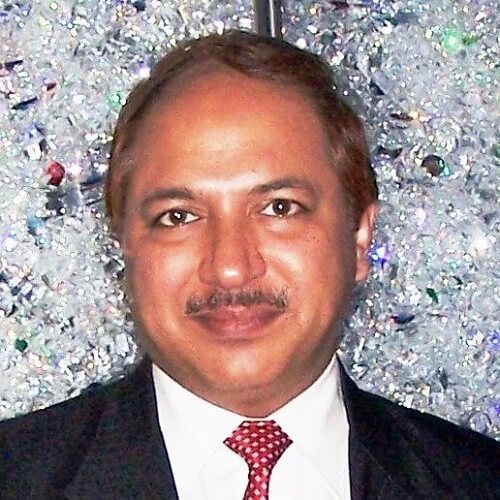 Sanjiv Bhavnani
Btech 1983, Mechanical
An engineering Graduate from PEC, Chandigarh with Post Graduate Diplomas in Management and Information Technology and a vast experience of over 30 years working with leading companies. He started his career in 1983 with Blue Star Ltd, as a project engineer & quickly moved up the corporate ladder as a Senior Exective at CMC Ltd, the Vice Preisdent( Marketing) at the French transnational- Tech nova Information Systems, culminating at Meera & Co. Ltd as CEO in 1990. Going on to start Infotecnics in 1991, he built it into one of the most respected, recognized and fast growing System Integration companies in india by 2002. He was also a Director of Image Analyser Ltd (UK); a Director of Opentech Thai Network Specialists Ltd(Thailand) and Chairman of Cyberworks Visesh LLC(USA). He was awarded the "Udyog Rattan"in 2007 and was included in the "International Who's Who Proffessionals"and Madison Who's Who'for his outstanding contribution to the Indian IT Industry. He founded Mentorpreneur Advisors in 2009 and Continue to mentor over a dozen Indian SME & start ups as well as several large transnational in their business. He is Director of Mentorpreneur Venture Capital Pvt Ltd, TelEXcell Infranet & Net Edge Info techniques.He recently launched RIM Guru Infotecniques LLP as the first commercial launch. He is frequent speaker on Entrepreneurship at several Management Institutes & Engineering colleges and also mentors the winner of the national Tata First Dot contest.
Dr. Vijay Vasandani
B.Tech 1983, Mechanical Engineering
Dr. Vijay Vasandani Dr. Vasandani graduated from PEC in 1983 with a Bachelor's degree in Mechanical Engineering. After a brief stint at EIL as a management trainee, he went to United States for higher studies. In the U.S. he received two Master's degrees in Mechanical and Industrial Engineering and went on to earn a Ph.D. in Industrial Engineering from Georgia Tech. Dr. Vasandani started his career at IBM as a solution architect and was a primary contributor to the architecture of their first-generation Product Lifecycle Management (PLM) product which is marketed as ENOVIA today. His team was responsible for delivering the UNIX and Windows versions of this enterprise software which was identified by industry analysts, at the time, as the "Recognized Leader" in the PLM space. He also laid the foundation for a web interface and CAD integrations for this product which were released later. IBM recognized Dr. Vasandani's valuable contributions to their PLM product suite by giving him several awards including the "Outstanding Innovation Award" for technical leadership, "Market Driven Quality Award" for excellence in quality of services and "The Invention Achievement Award" for his technical patents. In 1996, Dr. Vasandani became an entrepreneur and as the CEO of his own company, Axiom Systems, he assumed full responsibility for the company's vision, strategy, and operations. He orchestrated all aspects of the business including setting strategy, creating business units, commercializing products, scrutinizing financials, developing alliances, and instilling new processes and procedures to ensure profitability in all years of operation. He sharpened market focus and created a consistent image of Axiom Systems as a "Trusted Partner" and an "Enterprise Technology Company" capable of delivering high quality PLM solutions and services. Axiom Systems, under his astute leadership was recognized as a premier partner of IBM and Dassault Systèmes and provided engineering design process transformation advice to many Fortune 500 companies including Sikorsky Aircraft Corp (United Technologies), Lockheed Martin, Pratt and Whitney, Newport News Ship Building, Gulf Stream Aerospace (General Dynamics), Parker-Hannifin, Space Systems – LORAL, MIDREX, Tesla and Walt Disney Imagineering to just name a few. In 2006, Dr. Vasandani negotiated the sale of Axiom Systems to the satisfaction of all Axiom Systems' shareholders. He then went on to use his business acumen to lead an effort to consolidate the U.S., European and Indian operations of NobleTek, a spinoff of the acquiring company, to set up their worldwide engineering practice. Dr. Vasandani is currently the Chief Technology Officer (CTO) for a startup, GoProcure, where he is the thought leader for innovative SaaS based B2B procurement solutions. He also serves on technical advisory boards where he gets the opportunity to pursue his passions and evaluate emerging, disruptive technologies such as Blockchain, Artificial Intelligence and Machine Learning for business applications. Dr. Vasandani has been a resident of the U.S. state of Georgia since 1986 and an avid fan of the Atlanta Falcons. He does not miss any opportunity to cheer the Indian Cricket Team either and fondly cherishes memories of the D.P. Azad training camps in Sector 16 stadium where he had the fortune to play with Kapil Dev and Yograj Singh as a teenager. He currently lives in the Suwanee suburb of Atlanta with his lovely wife, Dr. Geetanjali Vasandani, an internist at Grady Hospital. They both are proud parents of two wonderful adult daughters Natasha, an industrial engineer, and Nimisha, a Pharmacy student at UGA.
Shikha Arora
Btech 2000, Electrical
She is a successful entrepreneur, having built a successful technology company, MAZ Digital, headquartered in NewYork, United States; running for almost 5 years. The company is primarily in the domain of Media tech and provides a bouquet of DIY tools for publishers to take their publications onto smart devices like ipad, iphone, android devices, apple watch, apple tv etc. As the CTO and Founder of MAZ, she had the honour of being invited by Prime Minister Narendra Modi at the "Startup India" event held by Vigyan Bhawan in New Delhi on January 16th 2016. She was also, recently invited by Doordarshan National to discuss the startup ecosystem in India, and share her personal story as an entrepreneur. She is of the opinion that entrepreneurship begins in school, and students should be rightly informed, and inspired at these platforms, to pursue their dreams and not settle for less.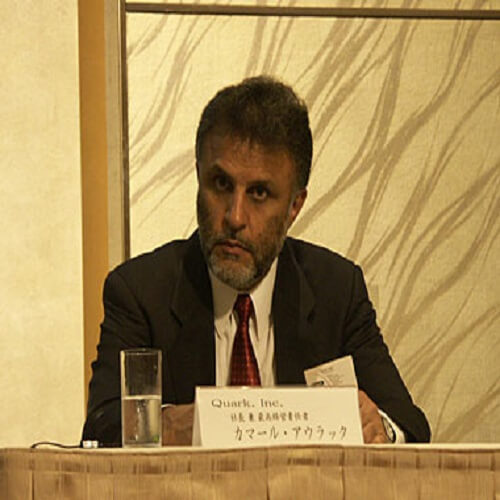 Kamar Aulakh
B.Tech 1980, Civil Engineering
Kamar Aulakh works with Velos, Inc; clinical trials management information systems as its Chief Operating Officer. Aulakh comes with an extensive background as engineer, entrepreneur and business leader in technology and healthcare. Aulakh has substantial corporate experience. He was President and CEO of Quark, Inc., a leading developer of software solutions. As entrepreneur, Aulakh founded companies in the U.S., Switzerland and India
Gaurav Moudgil
B.Tech 2004, Civil Engineering
Educational Credentials Gold Medalist PEC 2000-2004 Recepient of Dr Awtar Singh & Teji Fellowship for UC Berkeley MS in Structures, Mechanics & Materials from University of California at Berkeley Student Leadership Team at International House at Berkeley Silver Medalist - Mathematics for National Talent Search Competition at K12 level in New Delhi Partner - Global C GLOBAL C is a Project Management & Development Advisory Company based out of Gurgaon and having presence Pan India & Projects Experience of Spain, Maldives & African sub-continent. Global C has rich expertise in management of all forms of Urban Infrastructure development including Hospitals, Townships, Hotels, Commercial complexes, Office Building, Institutional buildings, Data Centres, Structures for Diplomatic Missions, Cinemas, Clean room facilities, Auditoriums and associated ancillary developments and many more. Global C was started in 2006 by a team of professionals with an outlook to provide reliable &  mathematics based project management & advisory services. Traditionally in the Indian Construction Sector such services were either being provided by Project Architects or Retired Industry professionals from PSUs/ Govt Enterprises , Specific Sector Professionals or in some cases Confidants of Clients(s). Further numerous MNCs in property management also were exploring Project Management Verticals due to their Experience in process management & Software driven project control. Aim of GLOBAL C  was to amalgamate Professional Technical Experience with Process Controls. Global C is based out of Gurgaon and has an office in Madrid, Spain for it's new international operations & clients based out of Europe & Africa. AWARDS GLOBAL C has been covered by Consultants Review, Insights Success, NBMCW, Silicon India , Construction World as emerging & amongst the Top Promising Project Management Companies of India in numerous surveys. Project  Awards Member of Indian Green Building Congress & Indian Association of Structural Engineers· PMC for Best Project in North for Social Housing, Avalon Gardens at Bhiwadi, Rajasthan. PMC for LEED Gold Rated Corporate Office of Sandhar Technologies at Gurgaon, Haryana. PMC for LEED Platinum Rated Nayati Medicity at Golf Course Road, Gurgaon. PMC for UIDAI data Center – GNDC2 for WIPRO technologies at Greater Noida, UP PMC for Flagship 351 Bedded Multi-Specialty Hospital for Nayati Healthcare & Research at Mathura, UP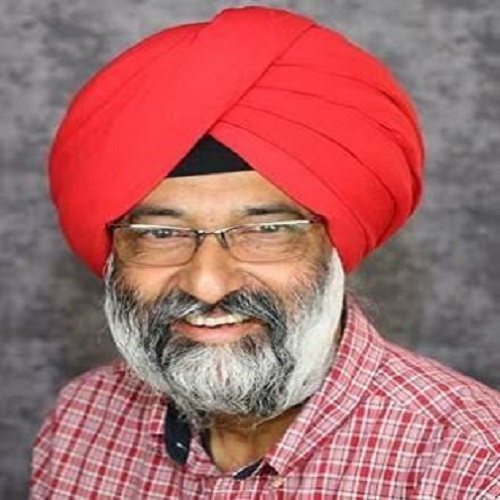 Tarunjit Singh Butalia
Btech 1987, Civil
Tarunjit Singh Butalia, a Dublin man of the Sikh faith, is the 2016 recipient of the Luminosa Award for Unity presented by the Focolare Center for Education in Dialogue. The Focolare movement payed tribute through this award to Butalia's decades of work in interreligious dialogue and peacemaking, as well as for his scientific contributions to environmental sustainability. Noting Butalia's contributions to the field of interreligious relations, the Focolare movement recognized a special trip taken at the invitation of Pope Benedict XIV in celebration of the 25th anniversary of the World Day of Prayer for Peace, when Butalia visited the Vatican as one of only five Sikhs invited from around the world. His efforts to facilitate stronger ties between these faiths was reflected by his initiating high-level dialogue between the U.S. Sikh community and the U.S. Conference of Catholic Bishops. Butalia also serves the boards of Religions for Peace — USA, the North American Interfaith Network and the Sikh Council for Interfaith Relations. In Columbus, he is part of the Interfaith Association of Central Ohio.
Sandeep Bakshi
B.Tech, Mechanical Engineering
Sandeep Bakhshi (born 1960/1961) is an Indian banker, and the CEO of ICICI Bank. Bakhshi earned a degree in mechanical engineering from Punjab Engineering College, Chandigarh, and has a postgraduate degree in management from XLRI - Xavier School of Management, Jamshedpur. Bakhshi, an employee of ICICI since 1986, was appointed as COO in June 2018.Prior to this, he was the managing director and CEO of ICICI Prudential Life Insurance since August 2010.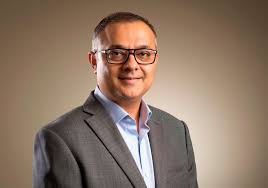 Mohit Anand
B.Tech
Mr. Mohit Anand has been Managing Director and Managing Director of India & South Asia Business at Kellogg India Private Limited since August 2017 and serves as its Member of Asia Pacific leadership team. Mr. Anand served as Global Vice President of Unilever, where he spearheading the water purification category. He served as the Global Vice President for Unilever's tea brand Lipton. Prior to joining Unilever, he spent 15 years in Procter & Gamble. He has been a Director of Kellogg India Private Limited since August 2017. Kellogg India has hired Mohit Anand as its managing director for its India and South Asia business. Anand succeeds Sangeeta Pendurkar who resigned after a six year stint at Kellogg India. Anand will also be a member of the Kellogg Asia Pacific leadership team. ET was first to report about this. Anand joins Kellogg from Unilever where his last assignment was the global vice president spearheading the water purification category for the company based out of London. Commenting on the development, Amit Banati, president, Kellogg Asia Pacific, said, "We are pleased to have Mohit join Kellogg to lead our India and South Asia business. Mohit is an excellent leader with deep India, Asia Pacific and global experiences across a number of categories and I am excited to have him join us and build on Kellogg India's legacy." Speaking of his new role, Anand said, "I am excited to join a company that has created love over breakfast tables for over a century. The India breakfast & snacks market, in particular, is constantly evolving with the dynamic consumption trends and entry of several players. I am looking forward to the ways of further unlocking the potential of the category through nutritious foods that Kellogg offers."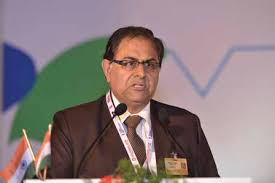 Dr. Ravi Segal
B.Tech
Dr. Ravi Segal, a graduate of PEC Chandigarh has a rich experience of 30 years in Energy industry. He started his career with BHEL as an Engineer Trainee. While his tenure at BHEL, he got deeply interested in finer aspects of energy and power sector and pursued his Ph.D. in Power systems Stabilizers from IIT, Delhi. He is currently working as MD, GE Energy consulting–India region. Dr. Segal has a diverse experience of various roles in GE varying from Sales to Consulting to various leadership roles. He is currently engaged in techno-economic evaluation and policy recommendations for rural electrification solutions involving renewable sources such as biomass and wind. His present interests also involve the promising field of Grid Scale Energy Storage Devices which holds a great promise for the future once the trend of distributed generation and Micro Grids catches on. Having read a case study on best practices in GE in 1st term, class of IPMX was excited as well as full of curiosity about business and practices of GE, India. Focusing his talk on what GE has been doing, Dr. Segal spoke about business and diversifications of GE, India since it widened operations in Energy sector in 1996. He talked about the transformation of GE from capital sector to Core sectors such as Aircraft Engines and Healthcare. It was an enriching experience for IPMX, as we had read "What" GE did, and we got the "Why and How" perspective of business decisions of GE. With the context of Energy Security for the country and a seemingly countering goal of overcoming Environmental challenges currently facing the world, there was a healthy discussion regarding the viability and optimal mix of Renewable Generation vis-à-vis Thermal Sector-the current mainstay of country's generation profile. Dr. Segal's insights effectively helped us appreciate the amalgamation of technology and business that forms the core of Energy Sector. It was a highly informative and encouraging session for all of us. We thank Dr. Ravi Segal for taking out time from his busy schedule to interact with IPMX Class of 2016.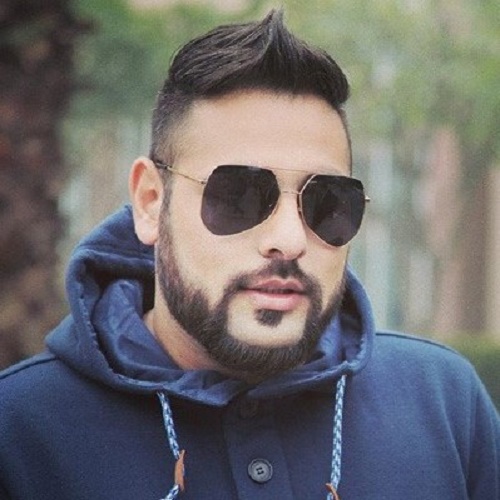 Aditya Prateek Singh Sisodia (Badshah)
BTech 2006, Civil
Aditya Prateek Singh Sisodia, better known by his stage name Badshah. He was born in Delhi. He did his schooling from Bal Bharati Public School, Pitampura, Delhi where he used to perform on his school choir. Prior to becoming a full-time musician he received education to become a civil engineer from PEC University of Technology, Chandigarh during which he was exposed to new Punjabi music and has stated that if he had not become a rapper, he would "have been an IAS officer. Presently he is a popular Rapper singer, songwriter & musician. He rose to renowned for his song Saturday- Saturday, Abhi to party shuru hui hai & Dj Waley Babu.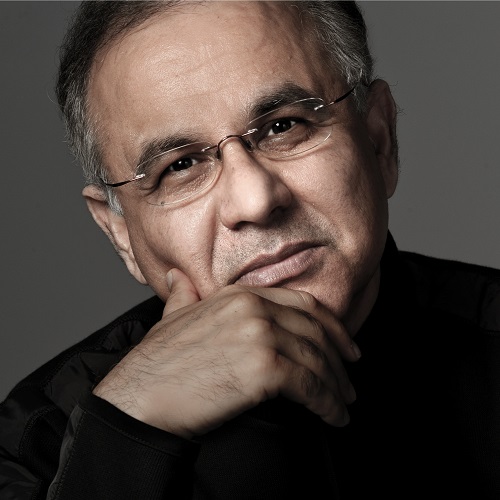 Ajay Puri
Electrical 1976, Electrical
Ajay Puri is Director and board member responsible for global operations of a British MNc MetTube Sdn. Bhd based in Kuala Lumpur, Malaysia. He has been involved in transforming and globalization of fiercely competitive business through incubation of leadership technologies and premium brand positioning by creating unique customer - shareholder- employee value across 4 continents. Previously in 1991, as Group President and CEO of Mitsubishi, Toyotomi licensee he was involved in setting up entrepreneurial new businesses. In 1986 he was Director of United Technologies - Carrier in India as part of Asia pacific operations initial core start up team. He started his career with Voltas then moved to Usha Breco as their General Manager. Ajay's work experience with global MNCs spans wide ranging engineering industries including components, consumer durable, industrial products, mega projects, life time value integration involving strategic mega deals. He has managed successful greenfield start ups, turnarounds and globalization. His Passion is to fuse team aspirations, technology, service and marketing ideas focused to create customer long term contract locks for sustainable and enhancing shareholder value. Forging long term value-partnerships, ingraining culture to deliver more with less in ephemeral complex future is his area of expertise. Ajay was honored with "Rajiv Gandhi excellence award" for outstanding services, achievements and contributions to India in 1996. In 2000, he was honored with inclusion into International Who's who by who's who historical society based in USA. Ajay has keen interest in yoga, spirituality, playing and listening to music, dancing, painting, art, playing table tennis and cricket.